Kerala Tourist Taxi Kerala, Kochi Taxi service
We serves with variety of Car brands whichever is comfortable to client with best Kerala Taxi Packages.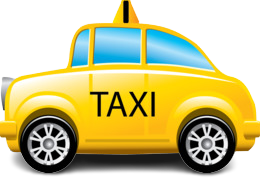 Firstly, After your long travel at doorstep of Airport we are available to serve you the best with our Airport Taxi Kochi.
We serves with variety of Car brands whichever is comfortable to client with best Kerala Taxi Packages.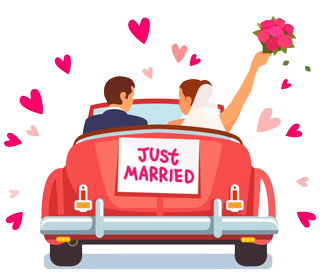 Firstly, After your long travel at doorstep of Airport we are available to serve you the best with our Airport Taxi Kochi.
Best Destinations of Kerala
I came with my family for 6 days trip and never thought it will be so beautiful time spending in nature with family. As Cab was extremely neat and clean as promised by Cochin Coastal Cabs. Driver Rejith RadhaKrishnan was co-operative and made all his possibilities so we eat traditional food and experience culture with nature; he is not just driver but family to us now because the over all service given by him made us enjoy every second. Hip Hip Hurray!! Cochin Coastal Cabs and Team.
We have taken one Innova Cab from CCC, for 10 days, the service is very very good, Mr. Nizamuddin Thangal, the driver is a very good and polite person, helped us a lot during our journey. For next Kerala trip I shall think about only CCC and will recommend others about it

Abhishek Banerjee

2022-10-10

We booked CCC cabs after landing on the Cochin airport on the day of Dussehra which was a very busy time and we were lucky to get the booking. We were on a 6 day trip and were assigned Mr. Srikanth as our driver. He has very good knowledge about both Alleppey and Munnar and gave us a very good and comfortable tour throughout the trip. He also helped us in deciding the itinerary to maximise our time utilisation. The vehicle was neat, clean and well maintained and very comfortable. Regarding the price front, we were charged 18k for 600 kms which seemed reasonable given the time we booked our cab. One thing to keep in mind is that CCC cabs operate from Cochin airport to Cochin airport. I would recommend CCC if plan to visit Kerala.

Good experience. Driver Jinesh is good behaviour human .

I Abhijit Paul along with my family travelled from Cochin Airport to Cochin Airport via Cochin, Munnar, Thekkady, Kovalam, Kanyakumari and Trivandrum for a total of 11 days. I booked an Innova car through google search of Cochin Coastal Cabs. They gave me an Innova car with number KL 20 F 909 and Prashant Kumar as the driver. Prashant Kumar was our Innova driver, he was polite, humble and very helpful. He was also a perfect photographer. He also guided all of us through the entire stay and he was also a very kind person at heart. The innova we got (KL 20 F 909) also had perfect music system. Prashant Kumar kept our Innova tour car clean everyday. Prashant Kumar sure that every time we stepped into the car, it was super for us. Prashant Kumar Innova driver was the perfect driver for us on this long journey, even during such a long tour he was never seen intoxicated. I would highly recommend that if anyone needs a reliable too quality innova car service from Cochin Coastal Cab, please choose Prashant Kumar Innova driver as your driver first. I hope you always enjoy your trip with a perfect driver, a great photographer and guide.

The experience with CCC cab was really good.The driver Prasant was on time from the very beginning of the trip till end. He has good experience of the place where we had been and helped us covering all the spots.

We had a wondeful experience with cochin coastal cabs and especially our driver Mr Sreekanth. The cab was kept impeccably clean and Mr Sreekanth was extremely polite, experienced and well versed with all the routes in cochin and munnar. He served as a driver cum guide during the entire trip and it was great to have him with us during the journey. My best wishes to CCC and Mr Sreekanth for a job well done!!!

We had great experience with Cochin Coastal Cabs...Booking was seamless...Mr. Sreekanth Chandran was the assigned driver for our Cochin-Munnar trip. He was very punctual, polite, maintained discipline while driving and was well acquainted with routes and stops. He planned our entire trip and ensured we were at the right spots at the right time. He arranged for a jeep safari as well which was one of the best experiences we ever had. On a side note even the Hindi songs collection that he had in the cab was very nice. Thank you Sreekanth ji for making our trip so memorable...We shall recommend CCC to all our friends and family and especially the drive to be accompanied by Sreekanth ji.

Great experience with CCC. I have travelled for 8days from Ernakulam to Munnar to Thekaddy to Trivandrum. Highly professional service. Special thanks to Mr. Midhun. He took care of us as family. He guided us throughout the journey.

Sravanti Nallamotu

2022-10-02

We arrived kerala with children for a nice vacation .More than we expected,Mr.Prasanth made our journey so happy and memorable with his suggestions in planning trip and nice driving skills .we stayed in kerala for 7 days and 6 nights.yet it passed just like that because of Prasanth and CCC. Our welcome and sendoff are so memorable because of the pleasant receiving,comfortable sight seeing and driving skills of Mr.prasanth.we did not find even a single remark during the journey and it's all because of him.

Anand Kumar Madamanchi

2022-10-02

We came to Kerala thinking on how we could explore the unknown place and utilize the time effectively. But Mr. Prasanth from cochin costal cabs made our task by planning all our trip. From. The beginning of the trip to end of the trip Prasanth maintained the same smile that made us to feel as such we are in our home town. All the seven days passed just like that. I thank CCC and Mr. Prasanth for making our travel so safe, pleasant and comfortable.